Last price update was: October 28, 2020 8:41 am
×
Product prices and availability are accurate as of the date/time indicated and are subject to change. Any price and availability information displayed on Amazon at the time of purchase will apply to the purchase of this product.
Twist and Shape Exercise Machine
Set Lowest Price Alert
×
Notify me, when price drops
Set Alert for Product: twist and shape exercise machine - £66.00
[dfrcs name="twist and shape exercise machine" filters="finalprice_min=1″]
Last updated on October 28, 2020 12:28 am
Twist and Shape Exercise Machine
Twist and Shape Exercise Machine Prices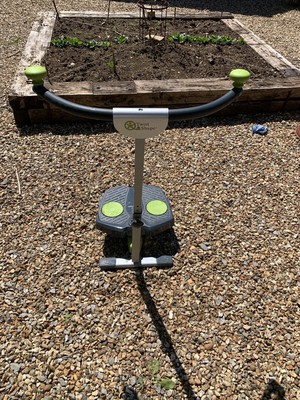 Ebay.co.uk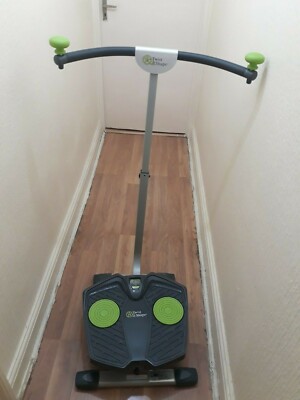 Ebay.co.uk
£99.99
£109.99
in stock
2 new from £99.99
as of October 28, 2020 8:41 am
Amazon.co.uk
Show more.....
Description
Twist & Shape Exercise Machine Review
Fitness Savvy looked online and discovered 1,300 online user reviews of the Twist & Shape Exercise Machine. Overall, this exercise machine scored 4.7 out of 5. Users were pleased with the wide range of fun exercises, ease of use, and the sturdiness. Some reviewers, however, did comment that it is larger than they expected.
PROS:
The majority of buyers were pleased with the wide range of exercises which can be performed on the Twist & Shape machine.
People who used the machine said that you really do feel the burn in the right places.
Most buyers thought that it was easy to set up and easy to use – even those who received instructions in French and German.
The machine is sturdy and robust – as reported by a user who says he weighs 14 stone (90 kg).
It is fun to use. according to many people who took the time to review it.
A great number of reviewers said that they would thoroughly recommend this product to friends and family.
CONS:
Most of the customers who ordered through Amazon reported that the manual and nutritional guide were not in English.
When the diet instructions were in English, several people note that it is aimed at the American market, so were not very helpful.
A handful of users said they received items which had missing parts or squeaked once assembled.
Some purchasers mention that the machine is bigger than they expected.
Alternative Multi Gyms Under £2000
You'll find a huge selection of multi gyms under £2000 at Fitness Savvy. Check out the alternative multi gyms below to find the right one for you.
About the Twist & Shape Exercise Machine
When exercising, we recruit all kinds of muscle groups, depending on what exercises we perform. The core is often worked with weight training exercises such as deadlifts and squats, as well as bodyweight exercises such as pull-ups and crunches.
The Twist & Shape is a cleverly designed exercise machine to help you work and train your core at home. It is advertised as a great way to tone your mid-section and firm up your buttocks.
The ergonomic handlebars and twisting motion allow you to work a range of muscles at once in a low-impact motion.
This easy to set up machine (around about 45 minutes, according to reviews we read) is well-built, with a smooth feel while in operation.
Using the Twist and Shape machine, you should get a full-body workout – something which is made easier by the DVD which is included.
Features, Benefits & Stats
Includes workout DVD and 14-day meal plan
Max. user weight: 150 kg
Product weight:  15 kg
Dimensions: 24.5 x 54.2 x 60.6 cm (L x W x H)
Warranty: 12 months
Discount Codes
Twist and Shape Exercise Machine Manual
In case you'€™ve lost your copy (or yours came in French or German, as some reviewers reported), here is a link to the Twist & Shape manual PDF. It includes the assembly guide, parts list and general set up and maintenance instructions. It also has some exercises and warm-ups you can try.
Alternative Multi Gyms & Home Gyms
With so many multi gyms & home gyms to choose from, we want to make sure you make the right choice. Compare prices and read reviews of suitable alternatives listed below.
Additional information
Specification:
Twist and Shape Exercise Machine
| | |
| --- | --- |
| Features | Wheels/Rollers |
| Max User Weight | 150 kg |
| Product Weight | 15 kg |
Reviews (1300)
1300 reviews for
Twist and Shape Exercise Machine