Quest Protein Bars
If you're looking for cheap Quest Protein bars, you are in the right place!
Fitness Savvy is the UK's first dedicated fitness price comparison site, and you are able to compare prices from top retailers such as Amazon, Bodybuilding.com and Holland & Barrett.
We also took the liberty of looking online and collating all reviews we could find. Out of 2,109 online user reviews, Quest Protein Bars scored 87%.
What Are Quest Bars?
The Quest Protein bar is one of the most popular around. Second only to the infamous Carb Killa bars by Grenade Nutrition, Quest Bars are a high-protein, low-carb, and gluten-free treat.
200 calories per bar (ranging from 180 to 220, depending on flavour)
21 g protein
9 g fat
7 g impact carbs (these are carbs which affect blood sugar. Other carbs used in this product do not)
14 g fibre
Macro ratio (protein, carbs, fat) 44/15/41
Where to Buy Quest Protein Bars
As with all popular products, Quest Protein Bars are available from many top retailers. Here, at Fitness Savvy, you can compare prices from retailers including:
Amazon
Bodybuilding.com
Predator Nutrition
Holland & Barrett
Discount Supplements
Bodybuilding Warehouse
You can also head on over to our discount codes page to see if there are any deals on at the moment, too.
Quest Nutrition Discount Codes
We've included discount codes which might be relevant to this item. Check out the ones listed below to see if you can save even more!
Buy 1, Get 1 HALF PRICE - Carb Killa bars
Add any two, mix 'n' match, and get the second half price.
Add any two, mix 'n' match, and get the second half price.
Show Less
Quest Protein Bar Reviews
We've taken a look online and highlighted some online reviews we found. Over at Amazon, these protein bars currently have a review score of 3.9 out of 5. Here's what people over at Amazon had to say about Quest Bars:
I love it. So good, but I am afraid to purchase it often because it is hard to control and it is hard to have it only once per day for example.
Some reviewers noted that the quality of the product was inconsistent:
It seems like a large batch of these bars has been manufactured by someone else or that they needed to get rid of a lot that were going end of life in October this year.
We found a few online reviews which mentioned a not-so-pleasant aftertaste:
Unsure whether or not the product I received was 100%, ok taste followed by such a horrible sweetness. Read a review or two that says the bars were incorrectly stored and i would agree with this. Would much rather recommend Grenade or PhD bars
In addition to reviews from Amazon, here is what some people had to say over at Bodybuilding Warehouse:
These are freaking awesome, they taste so good considering the macros on them. I def recommend the coconut and the cookie dough flavour. I do think they are too pricey but unfortunately there is probably no other protein bar on the market that tastes as good as Quest.
Some reviewers also included some helpful tips:
Tip, all of these protein bars taste so much better if you pop them in the microwave for a few seconds to soften them and really bring out the flavour.
We thought we'd also throw in some independent video reviews, too. Check them out to help you decide if Quest Bars are for you!
Do Quest Protein Bars Make You Gain Weight?
This is a popular question. The answer is simple: If you are in a calorie surplus, you will gain weight. If you ate just one Quest Bar per day, and that was all the food you ate, of course you won't put on weight. However, if gaining weight is your goal, these can certainly add some extra calories to help you on your way.
PROS:
Suitable for vegetarians
High in protein and fibre
Low in carbs
CONS:
Some people find it hard not to eat more than one at a time
Very sweet, artificial aftertaste as per many online reviews
What is the Best Protein Bar
If you're looking for the best protein bar around, you have two choices:
Quest Bars – if you're vegetarian, these are your best option. They also contain fewer carbs than most other protein bars.
Carb Killa Bars – if you're okay to eat gelatin, you should seriously consider Carb Killa bars. They taste insane and are more like a normal chocolate treat than a protein bar. To put into perspective, Carb Killa currently has a score of 4.6 out of 5 on Amazon from over 1,300 reviews, while Quest Bars score at 3.9 out of 5 after 300 reviews.
You can compare protein bars side by side. Simply head over to our protein bars page.
Click on the scales icons in the corner of products to add to a comparison table.
Then hit one of the icons to compare:
View nutritional and product info, side by side for comparison:
Final Words
At Fitness Savvy, we look to make sure all info on our website is up to date and accurate. However, packaging, item sizes and nutritional information might vary from supplier to supplier, so please make sure you check the retailer's website to check nutritional info, flavours etc. Also, you should always read the labels of packaging.
Best Price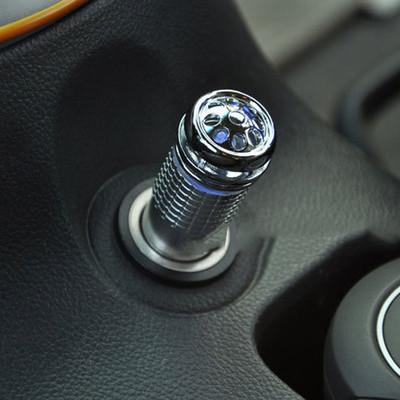 Ebay.co.uk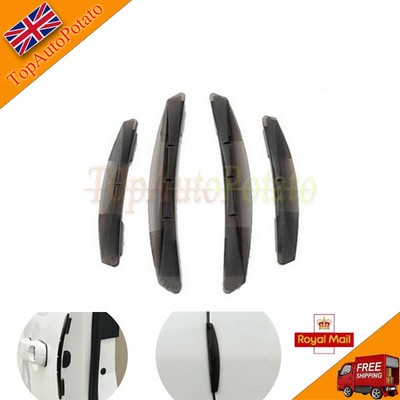 Ebay.co.uk
Price History
-
Create Your Free Price Drop Alert!
Set Alert for Silver Mini Auto Car Fresh Air Ionic Purifier Oxygen Bar Ozone Ionizer Cleaner - £1.30
Alternative Protein Bars & Snacks
Compare features and prices of alternative protein bars & snacks below.
Specification:
Quest Bars
| | |
| --- | --- |
| Brand | Quest Nutrition |
| Calories Per Serving | 190 |
911 reviews for
Quest Bars